Description
The Mustang 5.0 GT. The unrivaled convertible, you won't find any convertible that comes close to its power and offers 4 comfortable seats.
Its 8-cylinder American engine has a very peculiar sound caused by its firing order.
Request reservation
The Ford Mustang 5.0 GT Cabrio comes in a convertible format with a 10-speed automatic transmission and, most importantly, with a 420 HP V8 engine that will provide you with maximum driving power.
The convertible Ford Mustang went from being a classic to becoming a cult car thanks to its features and evolution. An icon in luxury convertibles.
An icon in luxury convertibles.
Reserve your Mustang 5.0 GT Cabrio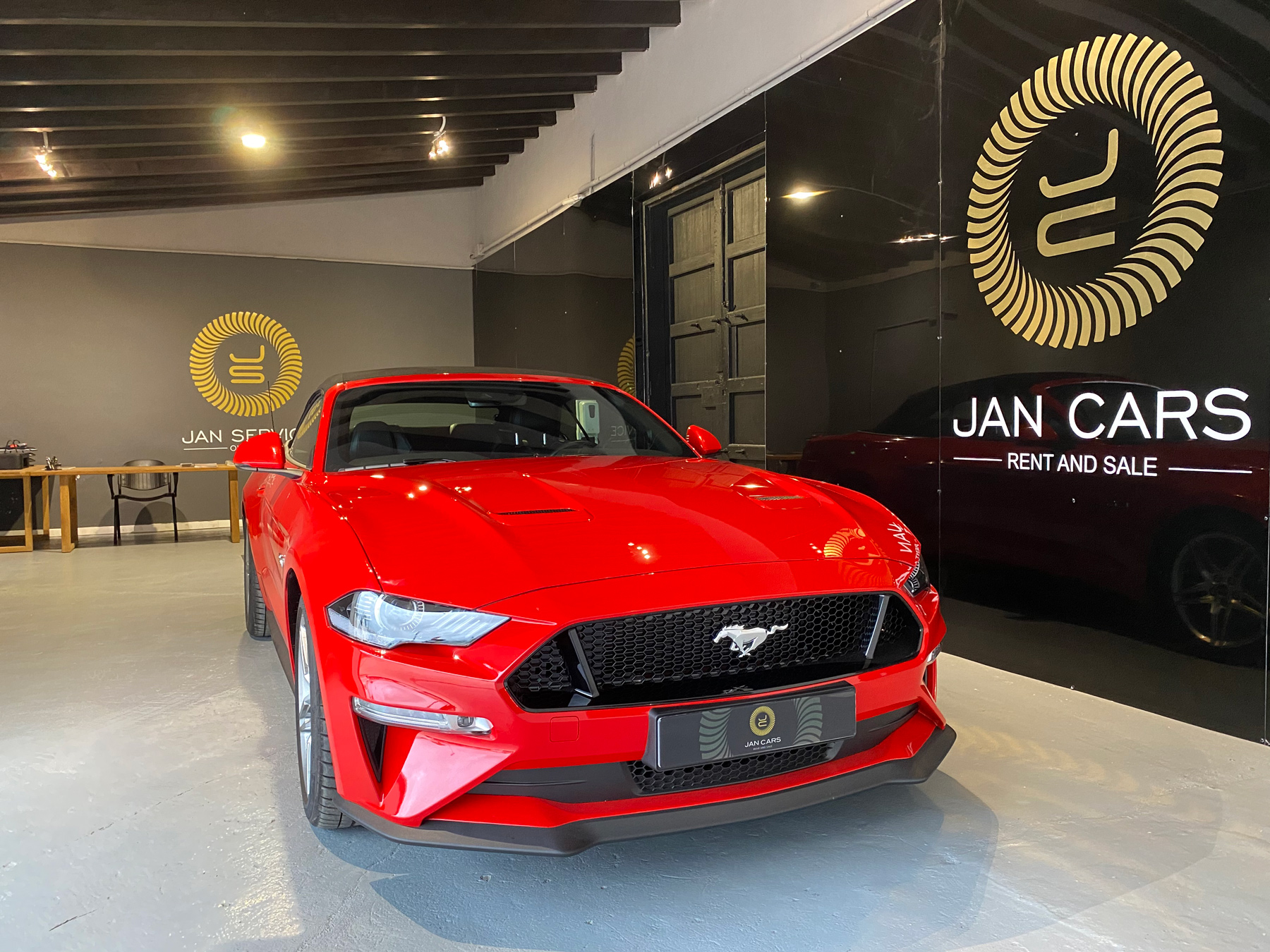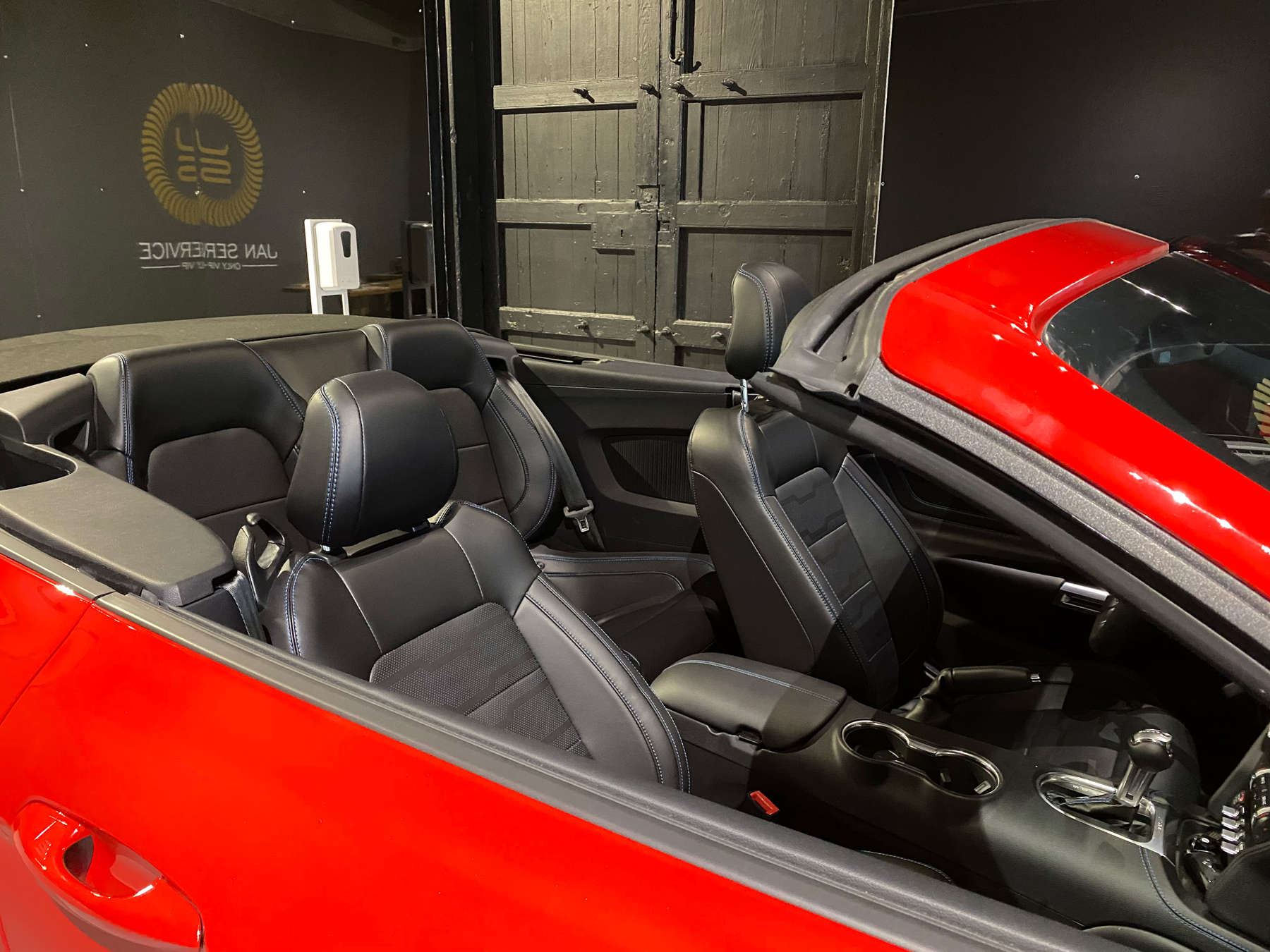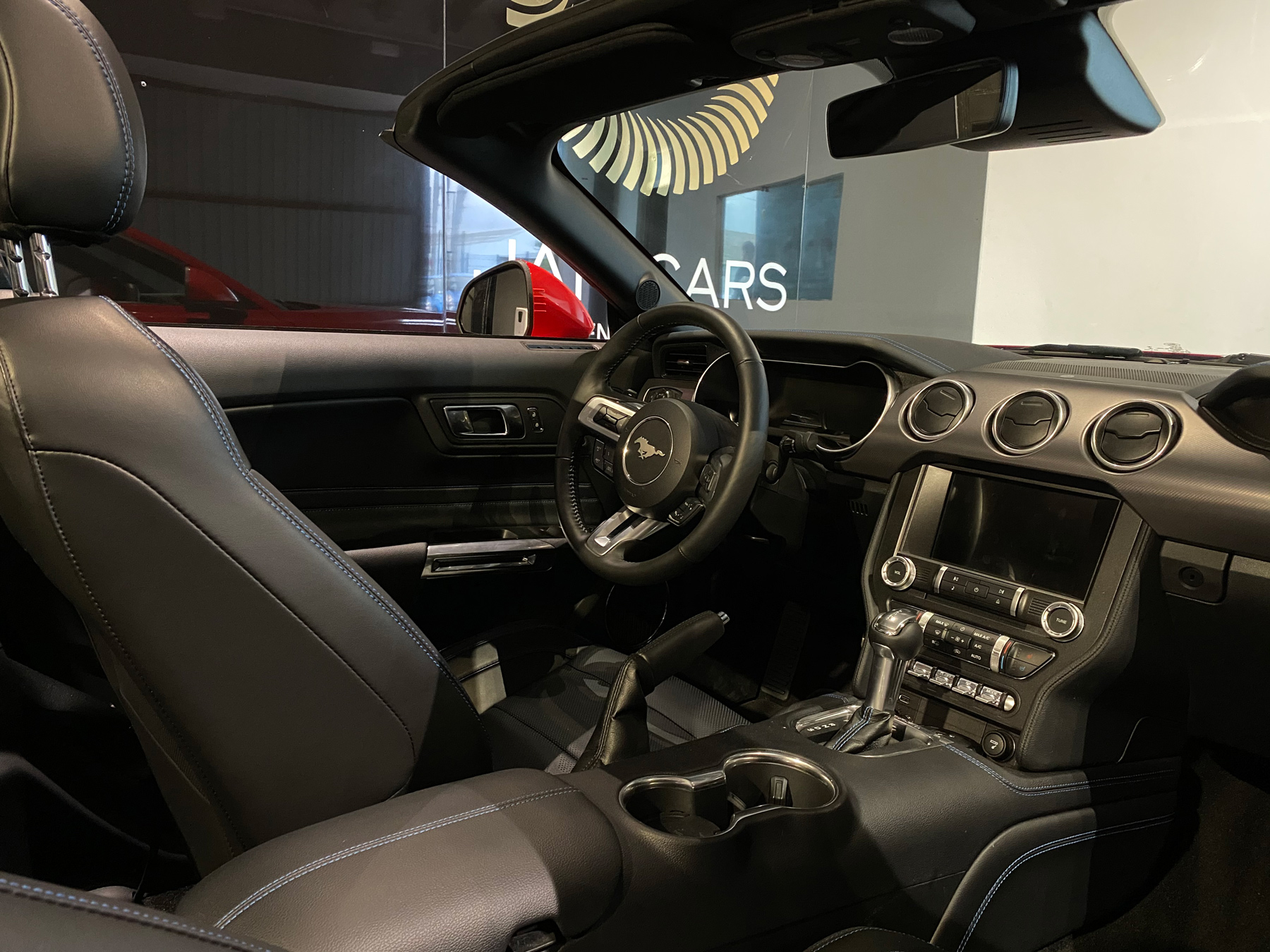 Delivery and collection of the rental vehicle anywhere in Spain.

Vehicle available with private driver service 12/24 hours.

Enjoy the rental to suit you: we adapt to your requests in the reservation process.

Reserve completely online: At Jan Cars we give you the option of reserving your luxury car completely online through the form that you will find on this page. The reservation will be confirmed within a maximum period of 24 hours through the email that you have provided us during the reservation process. In addition, we have offices in Barcelona, Mallorca, Marbella, Ibiza, and Madrid where you can call or go in person if you wish.