Description
Fiat 500 Cabrio. With its retro design and adorable looks, this vehicle is a popular choice for those looking for fun and practical transportation. Moreover, the folding soft top can be opened and closed in just a few seconds, allowing you to enjoy the outdoors and the sun whenever you want.
Request reservation
The interior of the Fiat 500 Cabrio is welcoming and functional, with a wide range of features and technologies to enhance comfort and safety. The seats are comfortable and supportive, and the cabin is spacious and light. Technology includes a 5-inch touchscreen infotainment system, reversing camera and BeatsAudio premium sound system.
In terms of performance, the Fiat 500 Cabrio is an agile and manageable vehicle, ideal for the city. Steering is smooth and precise, and the well-balanced suspension makes for a stable and comfortable ride. The 1.2-litre petrol engine is efficient and provides sufficient acceleration for everyday needs.
Practical, fun and efficient convertible.
Reserve your Fiat 500 Cabrio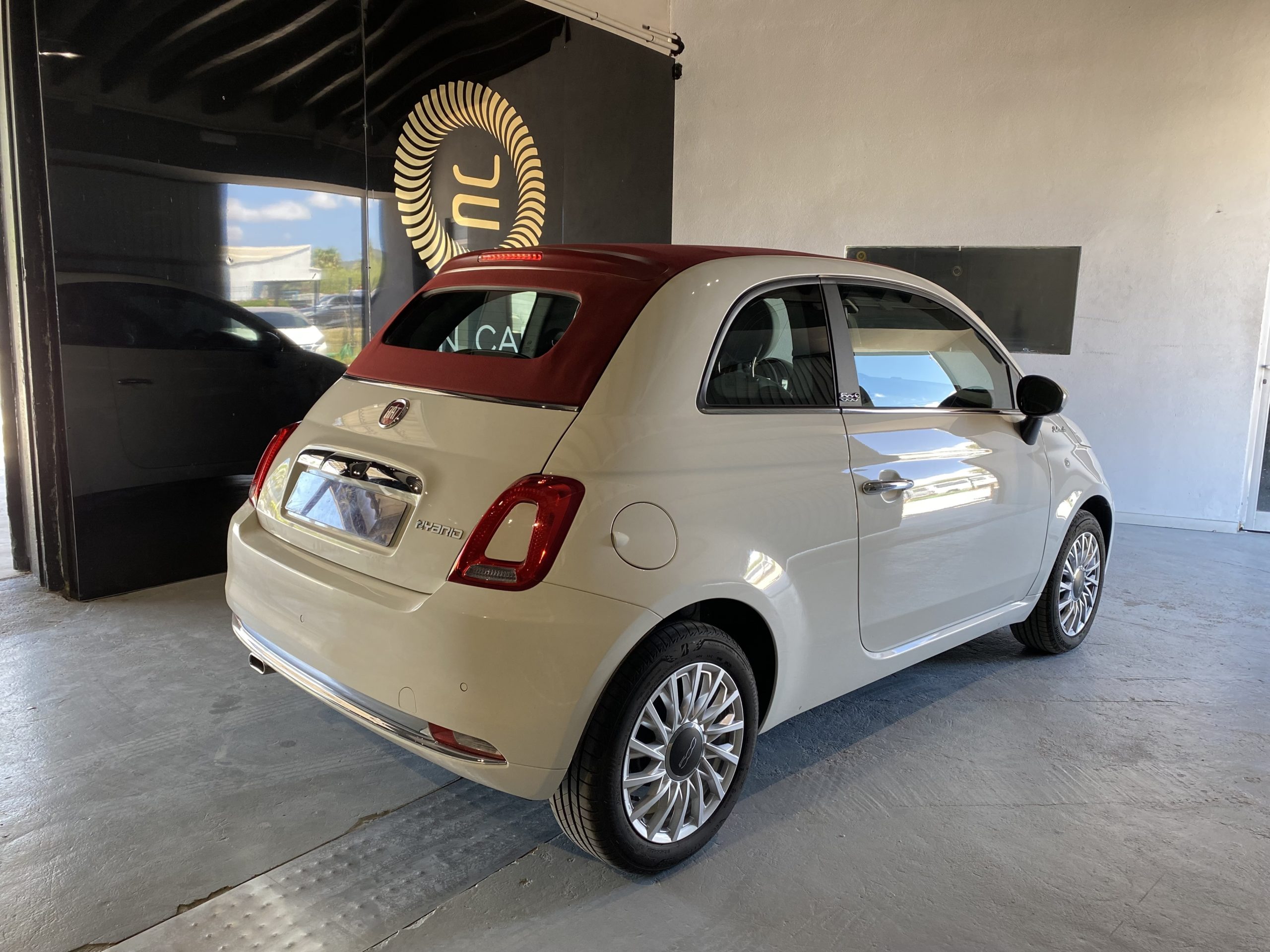 Delivery and collection of the rental vehicle anywhere in Spain.

Vehicle available with private driver service 12/24 hours.

Enjoy the rental suit to you: we adapt to your requests in the reservation process.

Reserve completely online: At Jan Cars we give you the option of reserving your luxury car completely online through the form that you will find on this page. The reservation will be confirmed within a maximum period of 24 hours through the email that you have provided us during the reservation process. In addition, we have offices in Barcelona, Mallorca, Marbella, Ibiza and Madrid where you can call or go in person if you wish.