Description
Orange. Powerful, light, and with optimal aerodynamics.
All the performance of the Coupé added to the thrill of driving in the open air. The 570S Spider brings you closer to the elements with a design that's equally stunning with the roof up or down.
Request reservation
Dihedral doors are an icon in the design of every McLaren. As well as making it easy to get in and out of the vehicle, these sophisticated doors channel air into the side intakes to feed the radiators.
Using the same mechanism as supercars, the lightweight retractable hardtop takes just 15 seconds to disappear under the beautiful soft top cover, even when going 25 mph.
One of the many McLaren technologies that the Sports Series shares with its Formula 1™ cousins is carbon fiber construction. Its astonishing rigidity and toughness mean that, unlike other roadsters, the 570S Spider's chassis doesn't need to be stiffened, so it retains the superb performance, excellent dynamics and impressive refinement expected of a McLaren.
Speed and power in the open air.
Reserve your McLaren 570 Spyder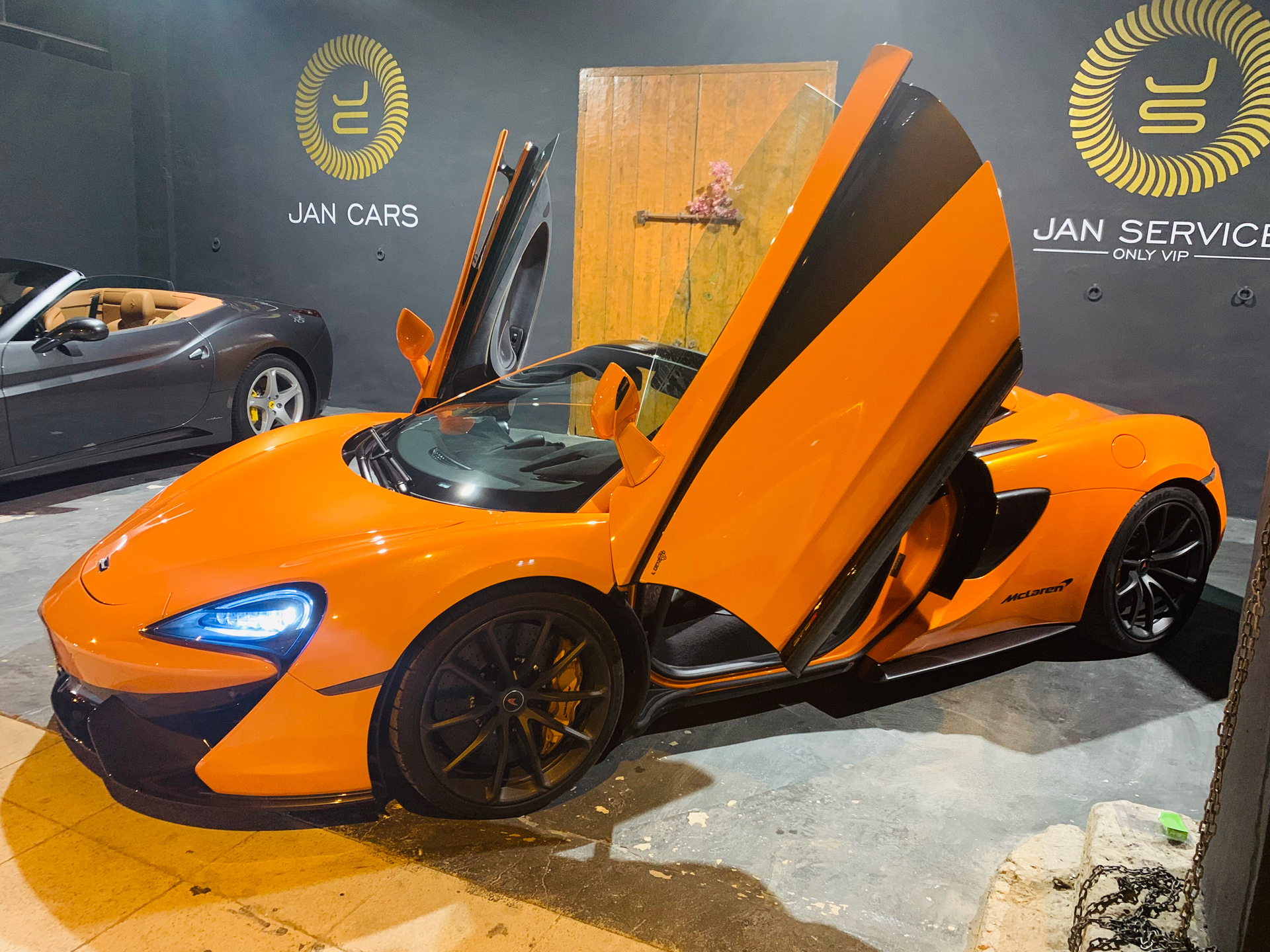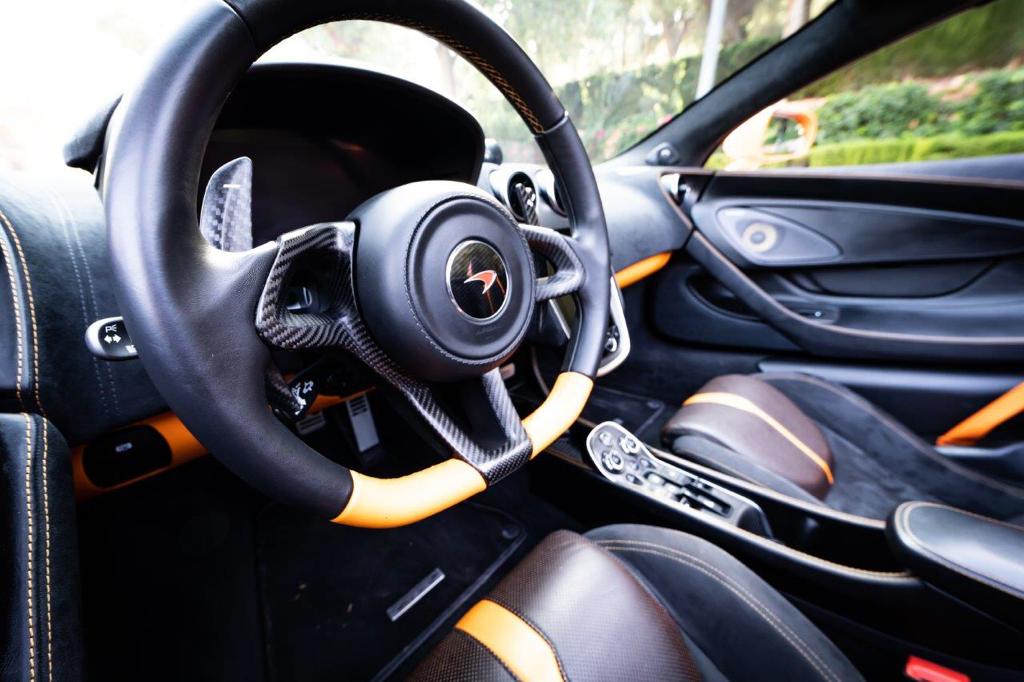 Delivery and collection of the rental vehicle anywhere in Spain.

Vehicle available with private driver service 12/24 hours.

Enjoy the rental to suit you: we adapt to your requests in the reservation process.

Reserve completely online: At Jan Cars we give you the option of reserving your luxury car completely online through the form that you will find on this page. The reservation will be confirmed within a maximum period of 24 hours through the email that you have provided us during the reservation process. In addition, we have offices in Barcelona, Mallorca, Marbella, Ibiza, and Madrid where you can call or go in person if you wish.