Description
Beauty and Italian design, The modern design of the Ferrari California T gives it a strong personality, in which
sportiness and elegance blend perfectly, maintaining classic proportions.
The new California T accelerates from 0 to 100 km/h in 3.6 seconds and reaches 200 km/h in 11.2 seconds.
Request reservation
The California T is a surprisingly compact car, which reinforces its sporty demeanor while maintaining truly generous cabin space.
Its transaxle architecture results in a perfect weight distribution, with a slightly higher load on the rear, as is the Ferrari tradition (47% front, 53% rear). In addition, the fact that the engine is mounted lower in the chassis (40mm below the previous California) has improved the vehicle's center of gravity, which also benefits its handling.
Both the chassis and the body are made entirely of aluminium. This is a solution that provides lightness and great torsional rigidity, a particularly important factor for a convertible car, as it offers superior performance and safety.
Sublime elegance, sportiness, versatility and exclusivity.
Reserve your Ferrari California T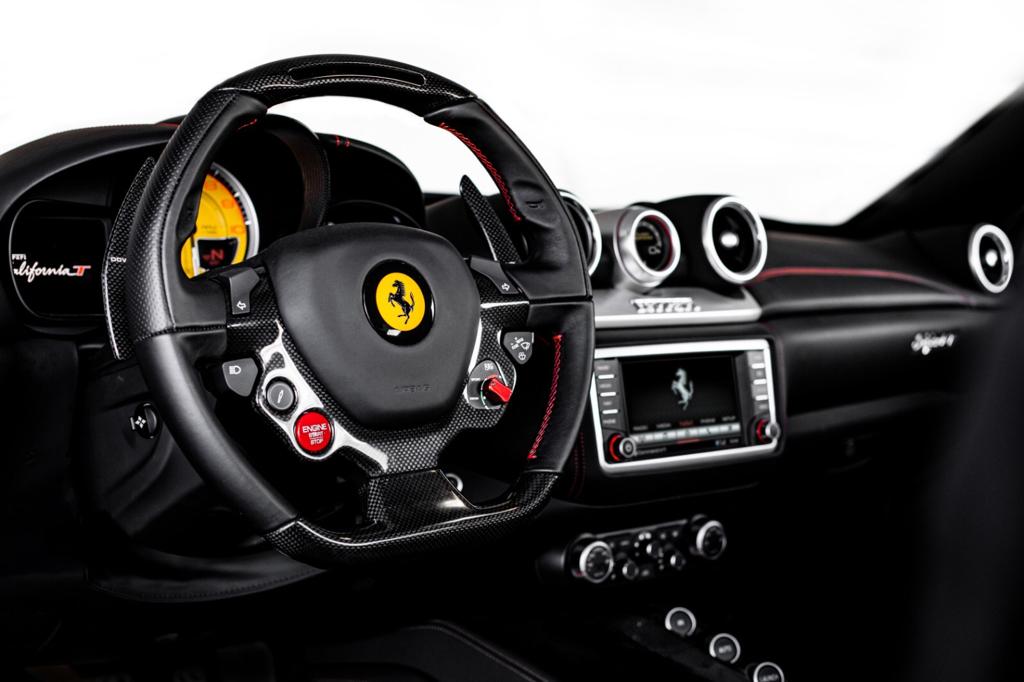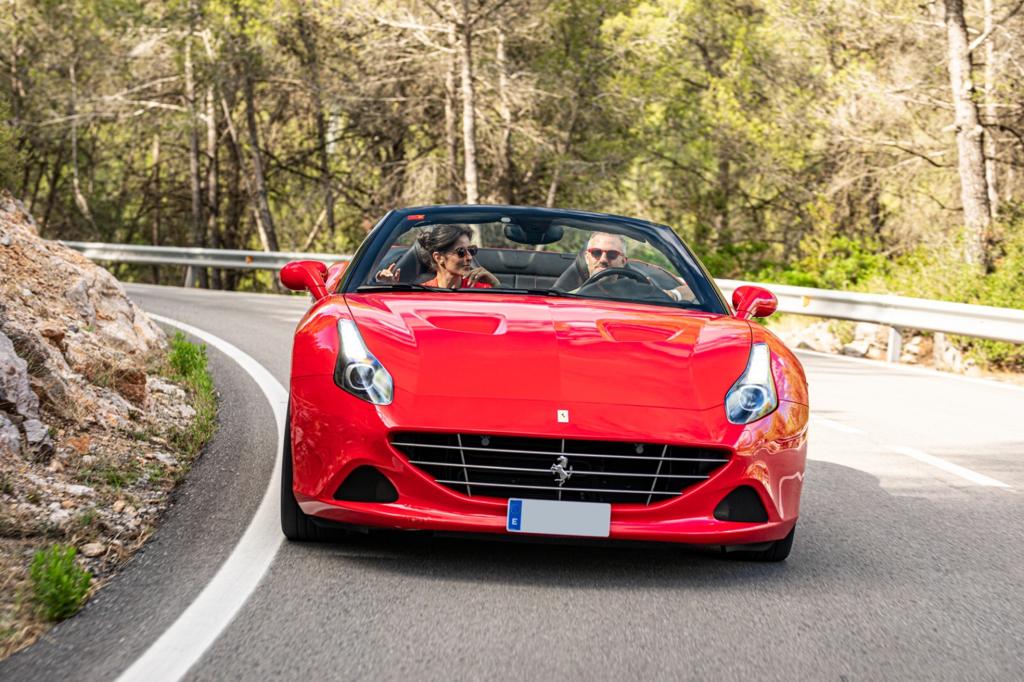 Delivery and collection of the rental vehicle anywhere in Spain.

Vehicle available with private driver service 12/24 hours.

Enjoy the rental to suit you: we adapt to your requests in the reservation process.

Reserve completely online: At Jan Cars we give you the option of reserving your luxury car completely online through the form that you will find on this page. The reservation will be confirmed within a maximum period of 24 hours through the email that you have provided us during the reservation process. In addition, we have offices in Barcelona, Mallorca, Marbella, Ibiza, and Madrid where you can call or go in person if you wish.