Description
The Ferrari 488 Spider represents the latest chapter in Maranello's never-ending love affair with its open-top sports cars.
Its behavior is comfortable and dynamic even on the most demanding routes.
Request reservation
The Ferrari 488 Spider represents a revolution for the Italian brand that launched at the end of July 2015.
The acceleration of this incredible sports car for rent has not changed; A 0-100 km/h run takes 3.0 seconds and achieves a top speed slightly less than 325 km/h, to ensure lovers of speed and circuits a complete driving experience.
The Ferrari 488 Spider is known as the convertible version of the Ferrari 488 GTB, which features two seats and a folding hardtop. Its great feature is its innovation with a turbocharged V-eight-cylinder engine, which breaks with the tradition of Ferrari atmospheric engines that had been carried out to date.
Reserve your Ferrari 488 Spider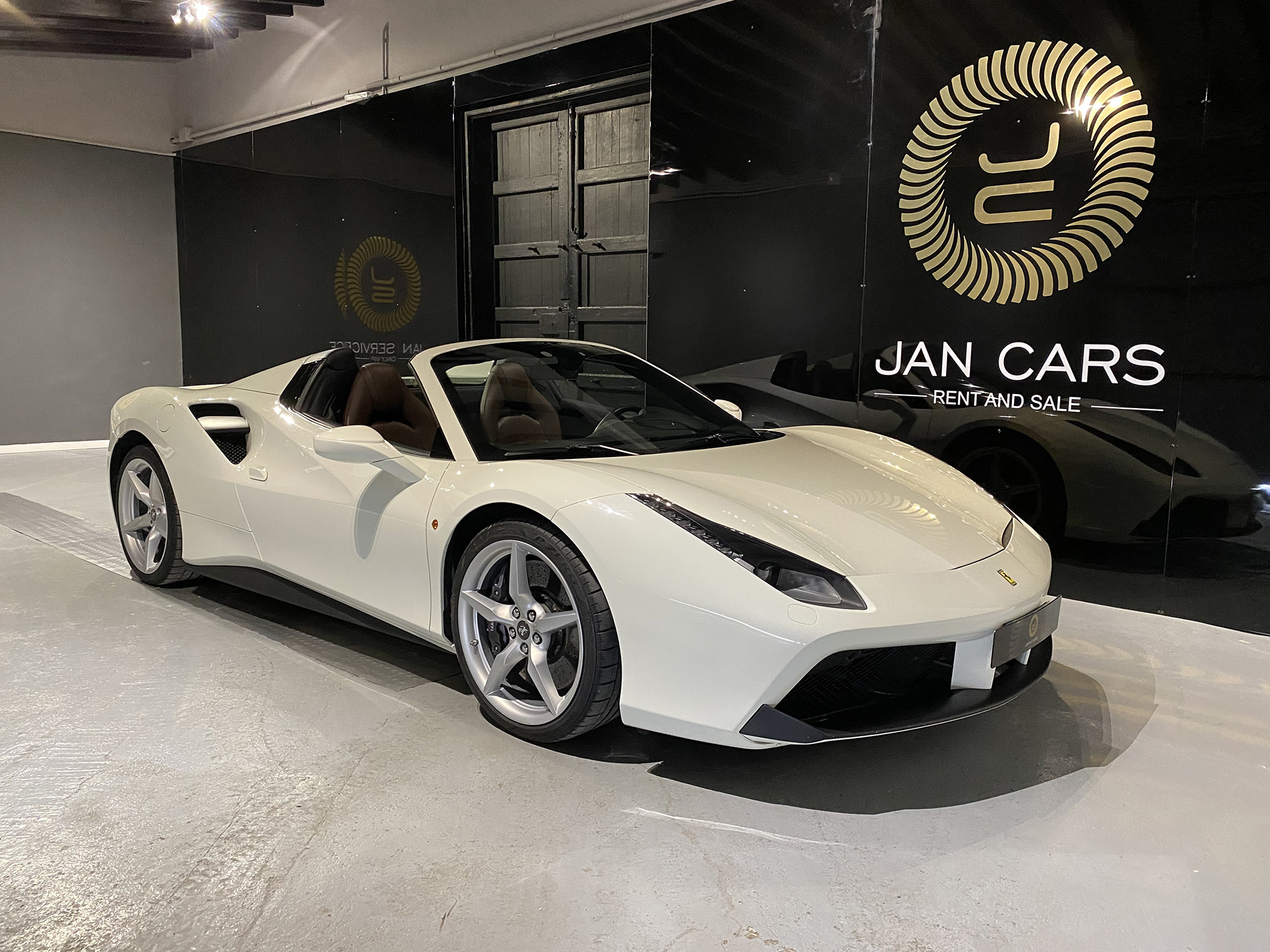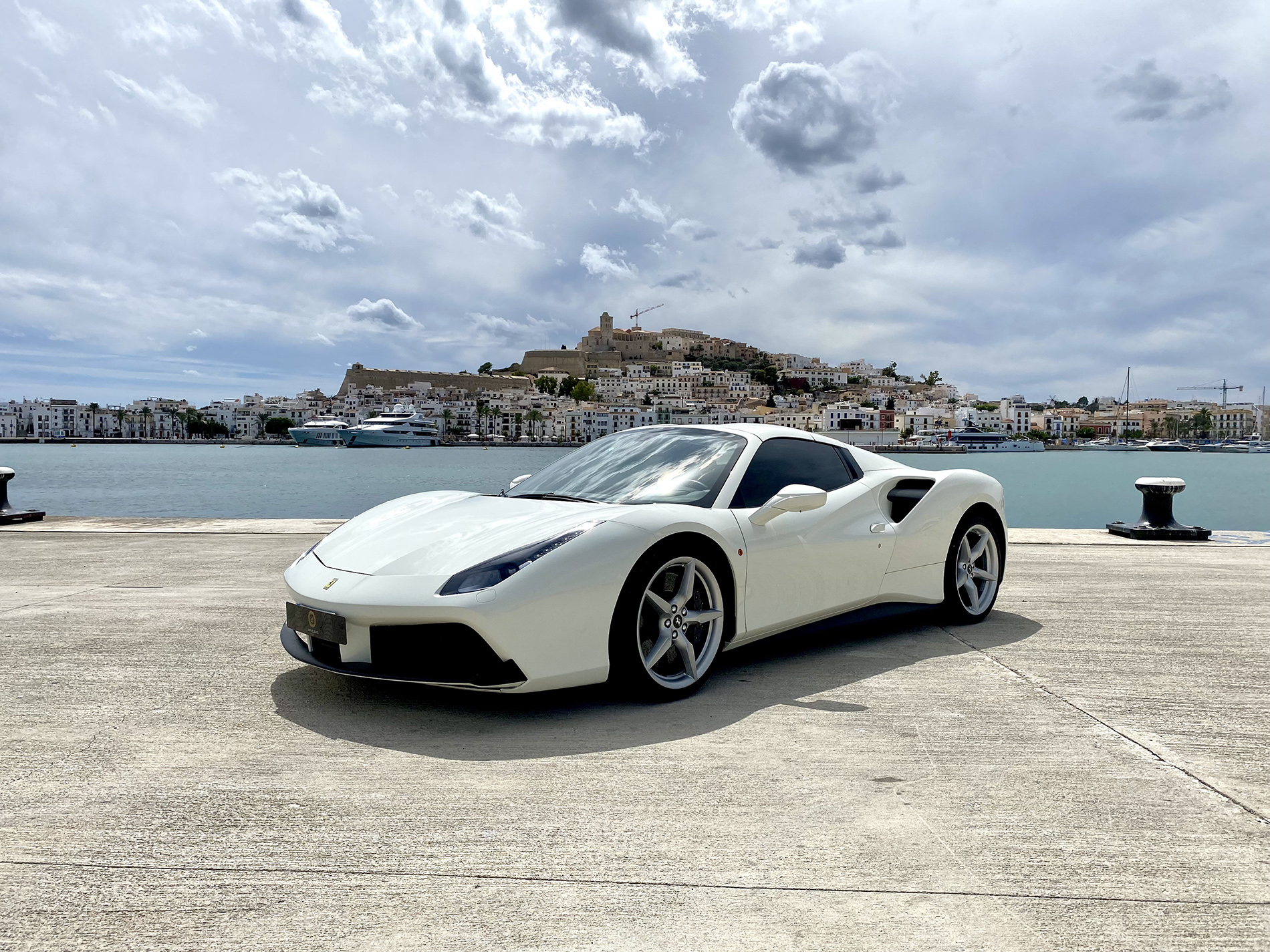 Delivery and collection of the rental vehicle anywhere in Spain.

Vehicle available with private driver service 12/24h.

Enjoy the rental to suit you: we adapt to your requests in the reservation process.

Reserve completely online: At Jan Cars we give you the option of reserving your luxury car completely online through the form that you will find on this page. The reservation will be confirmed within a maximum period of 24 hours through the email that you have provided us during the reservation process. In addition, we have offices in Barcelona, Mallorca, Marbella, Ibiza, and Madrid where you can call or go in person if you wish.