Description
The convertible version of the Ferrari Portofino. Rent this Ferrari with all the sportiness, precision, and technology of the coupé that you can enjoy in the open air. Equipped with a folding hardtop and a folding or assembly time of only 14 seconds.
Request reservation
For such a versatile vehicle where its open-air driving stands out, an evocative name has been chosen, that of one of the most beautiful towns in Italy, known for its tourism and become every year a synonym of elegance, sportiness, and discreet luxury. The color in which the new Ferrari is presented has also been dedicated to this marvelous city: Portofino red. A Ferrari for everyday use and that just effortlessly transforms from a true "berlinetta" coupe to a convertible with its unrivaled unique sound and exceptional driving pleasure.
With its 600 horsepower and acceleration from 0 to 200 km/h in just 10.8 seconds, it is the most powerful convertible that, at the same time, offers a retractable hardtop, a spacious trunk, and great adaptability to which are added two rear seats that can be used on short trips.
The most powerful convertible.
Reserve your Ferrari Portofino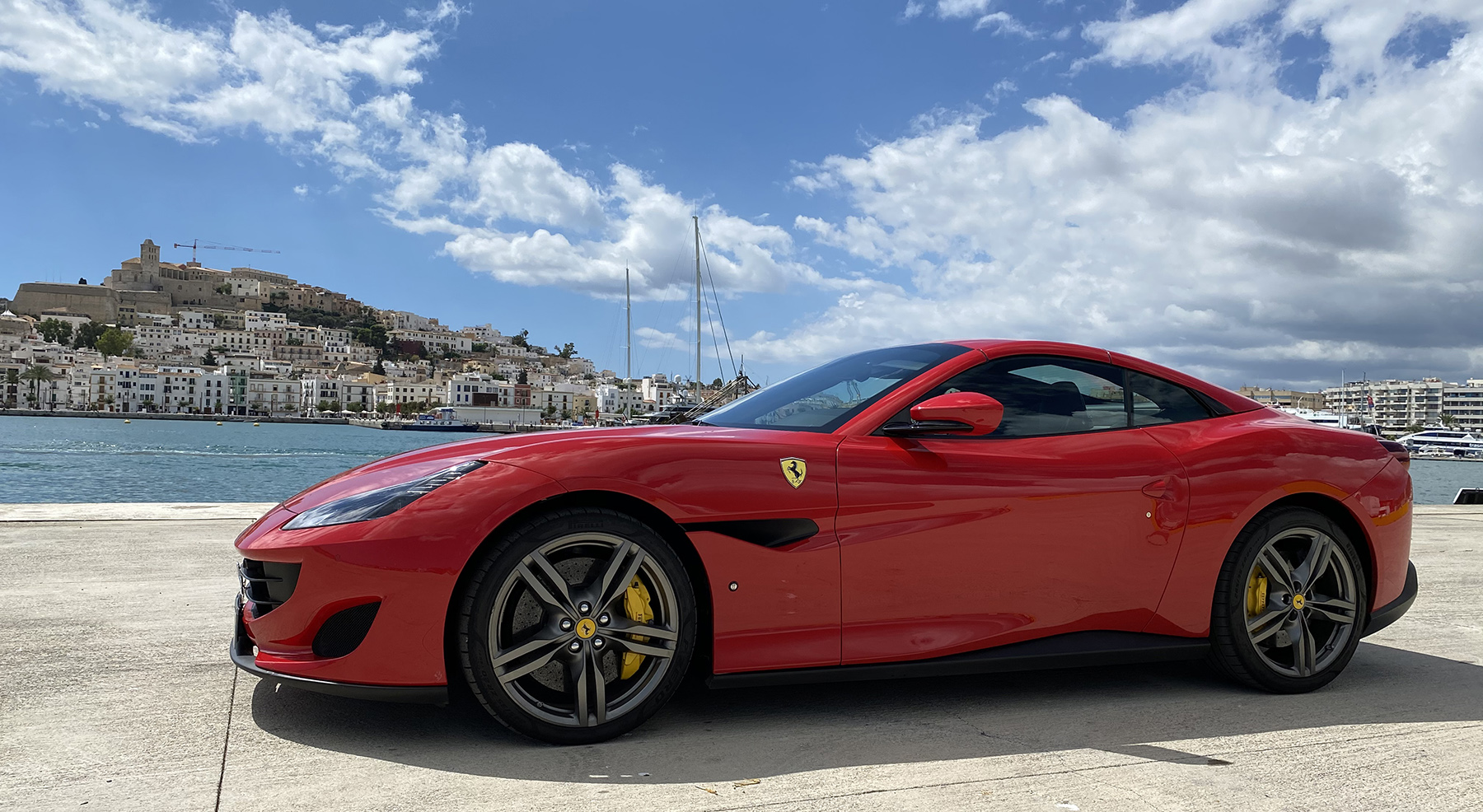 Delivery and collection of the rental vehicle anywhere in Spain.

Vehicle available with private driver service 12/24 hours.

Enjoy the rental to suit you: we adapt to your requests in the reservation process. There is no minimum number of days for you to enjoy the rental of this supercar. In addition, we have personalized rental experiences that you can check on this page.

Reserve completely online: At Jan Cars we give you the option of reserving your luxury car completely online through the form that you will find on this page. The reservation will be confirmed within a maximum period of 24 hours through the email that you have provided us during the reservation process. In addition, we have offices in Barcelona, Mallorca, Marbella, Ibiza, and Madrid where you can call or go in person if you wish.