Description
Range Rover Sport SVR for rent. It is a high-performance SUV with very sporty behavior due to its supercharged V8 engine with 575 HP of power.
Request reservation
Created from Land Rover's aluminum monocoque body technology, the Range Rover Sport SVR stands on a robust and rigid structure which, however, forms the lightweight architecture of the vehicle from which its performance has been improved. Safe and stable, it is a vehicle that invites you to drive.
The Range Rover Sport SVR goes from 0 to 100 km/h in 4.5 seconds. Its top speed is 283 km / h. Its 5.0-litre supercharged V8 petrol engine reaches a power output of up to 423 kW (575 PS) and a torque of 700 Nm.
Reserve your Range Rover Sport SVR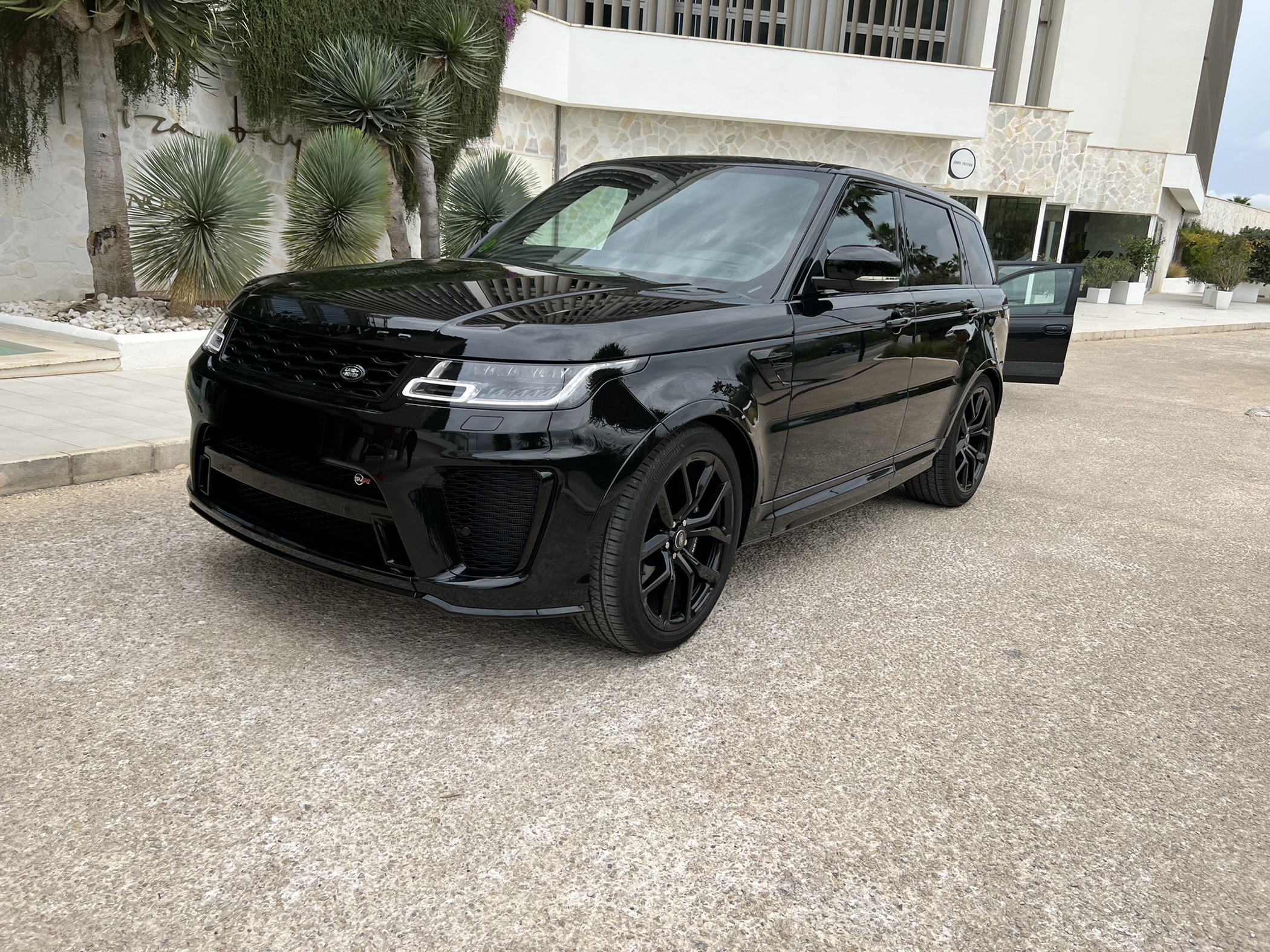 Delivery and collection of the rental vehicle anywhere in Spain.

Vehicle available with private driver service 12/24 hours.

Enjoy the rental suit to you: we adapt to your requests in the reservation process.

Reserve completely online: At Jan Cars we give you the option of reserving your luxury car completely online through the form that you will find on this page. The reservation will be confirmed within a maximum period of 24 hours through the email that you have provided us during the reservation process. In addition, we have offices in Barcelona, Mallorca, Marbella, Ibiza, and Madrid where you can call or go in person if you wish.