Description
The benefits of the Mercedes C63 S E Performance speak for themselves. It accelerates from 0 to 100 km/h in 3.4 seconds and reaches a top speed of 280 km/h (optional electronically limited).
Request reservation
There is no better way to start your trip than enjoying this fantastic convertible V8 engine and 503 HP, this Mercedes AMG C63 is an authentic celebration of the 53 years of AMG, the Mercedes sports range. One of the characteristics of this C63 model is the aggressiveness of the front to leave space for the cooling of its tremendous V8 Biturbo engine.
A super aggressive car yet classic and elegant.
Reserve your Mercedes AMG C63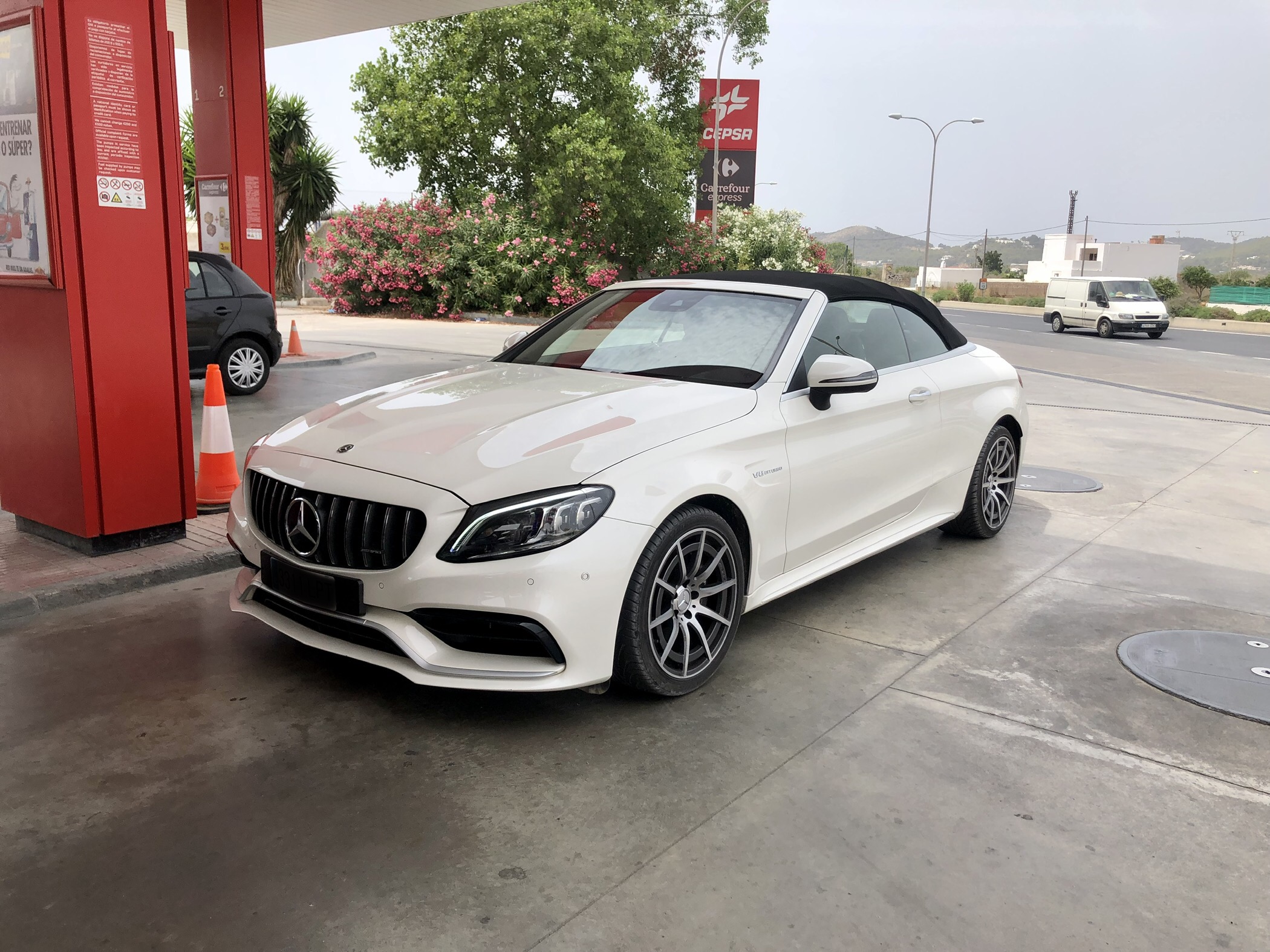 Delivery and collection of the rental vehicle anywhere in Spain.

Vehicle available with private driver service 12/24 hours.

Enjoy the rental suit to you: we adapt to your requests in the reservation process.

Reserve completely online: At Jan Cars we give you the option of reserving your luxury car completely online through the form that you will find on this page. The reservation will be confirmed within a maximum period of 24 hours through the email that you have provided us during the reservation process. In addition, we have offices in Barcelona, Mallorca, Marbella, Ibiza, and Madrid where you can call or go in person if you wish.