Description
The Lamborghini Huracan Performante is a high-end sports car that combines cutting-edge aerodynamics with advanced technology to deliver exceptional performance.
Request reservation
Powered by a 640-horsepower 5.2-liter V10 engine, the Huracan Performante accelerates from 0-60 mph in 2.9 seconds and has a top speed of 202 mph. In addition, its lightweight and aerodynamic design, with carbon fiber bodywork, makes it ideal for driving on the track and on the road.
The Huracan Performante also features advanced technology, including an ultralight titanium exhaust system, an all-wheel-drive system, and an electronic stability control system, allowing complete control over the vehicle. In addition, the Lamborghini Active Steering System (LDS) and Magnetorheological Suspension System offer a precise and comfortable driving experience in all conditions.
An exciting and unforgettable driving experience.
Reserve your Lamborghini Huracan Performante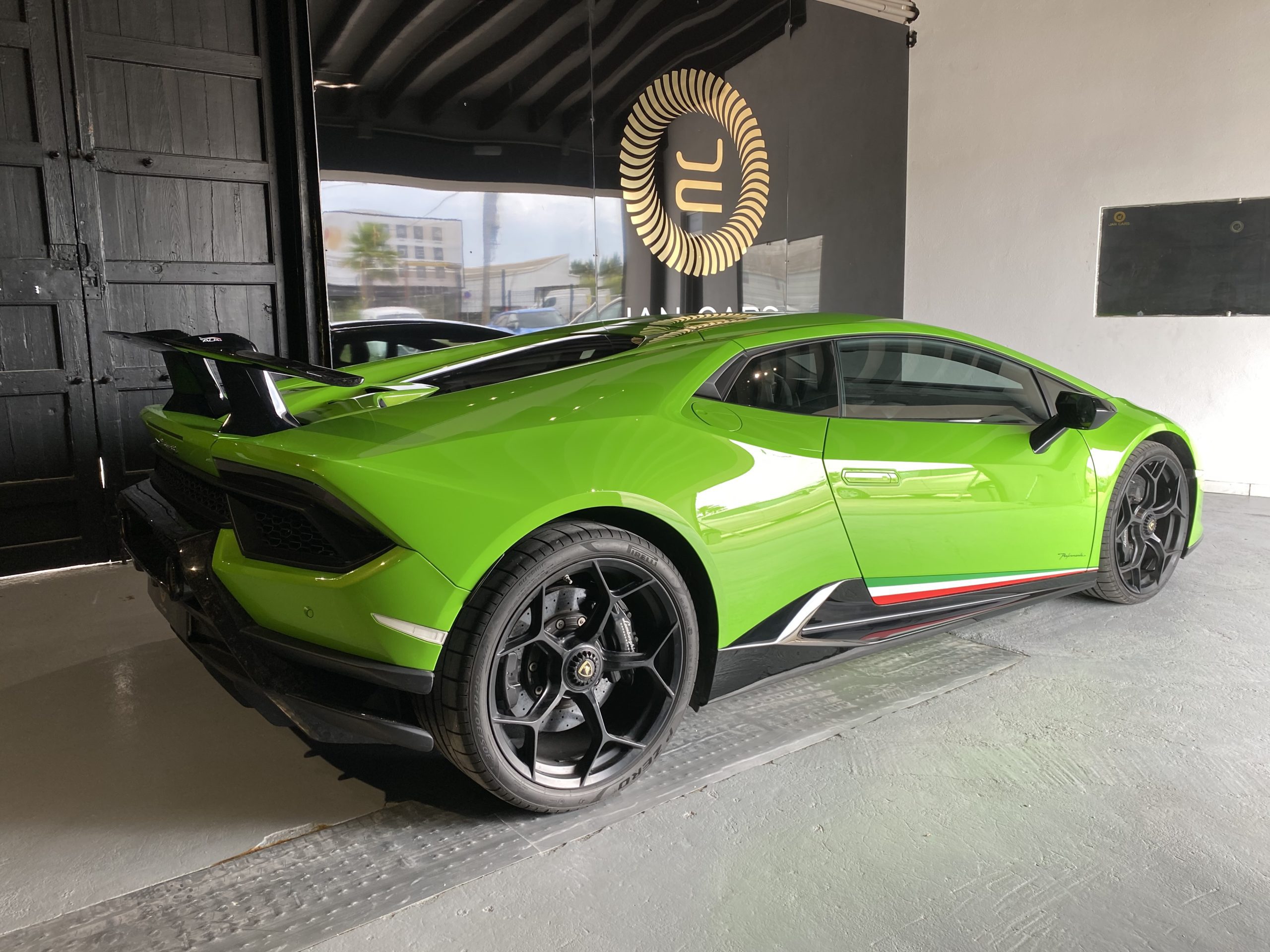 Delivery and collection of the rental Lamborghini vehicle anywhere in Spain.

Enjoy the rental of the Lamborghini to suit you: we adapt to your requests in the reservation process.

Reserve your Lamborghini Huracán EVO Spyder entirely online: At Jan Cars we give you the option of reserving your luxury car online through the form you will find on this page. The reservation will be confirmed within a maximum period of 24 hours through the email that you have provided us during the reservation process. Furthermore, we have offices in Barcelona, Mallorca, Marbella, Ibiza and Madrid where you can call or go in person if you wish.