Description
The Lamborghini Huracán EVO Spyder rental car has a convertible two-seater body that since 2019 adds the improvements introduced in the EVO specification, such as an incredible exterior and interior redesign.
Request reservation
This Lamborghini supercar will give you a driving experience that is ideal for lovers of speed on the road and luxury. Enjoy behind the wheel of this Lamborghini that has an engine with a maximum power of 640 horsepower and that ensures acceleration from 0 to 100 km/h in just 3.1 seconds.
The top speed of this Lamborghini Huracán EVO Spyder luxury car remains intact at 325 km/h.
Both the exterior and interior design of this Lamborghini Huracán EVO Spyder are based on aerodynamics and a super sports car design. Inside, the 8.4" touch screen on the center console stands out, which allows you to control the car and entertainment functions, and an authentically Italian design, with details made of the highest quality materials
An ideal driving experience for lovers of speed and luxury.
Reserve your Lamborghini Huracán EVO Spyder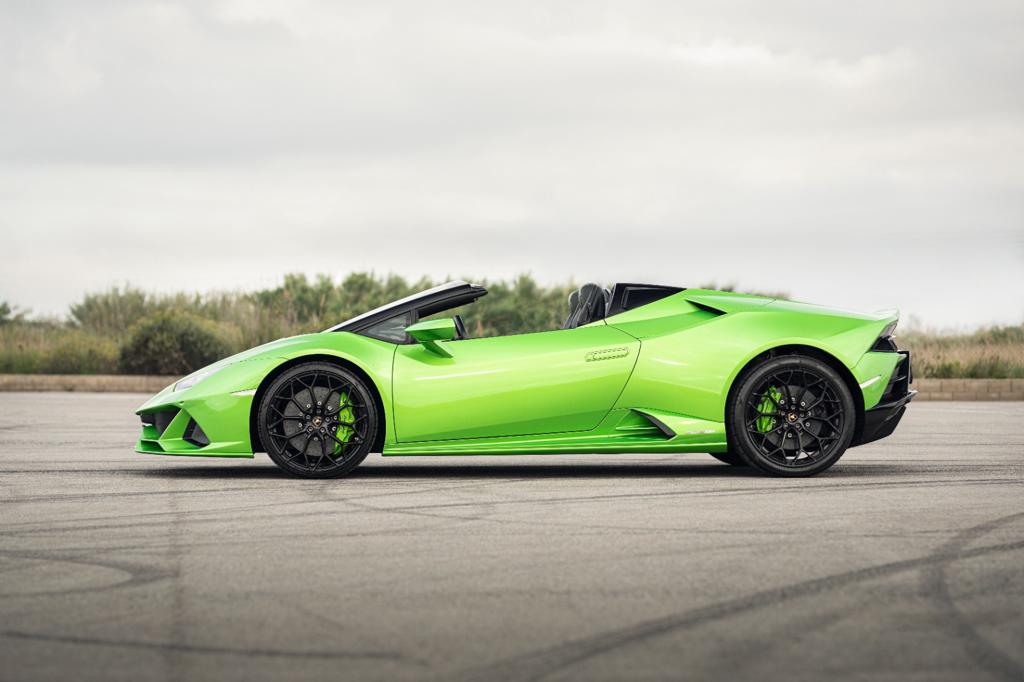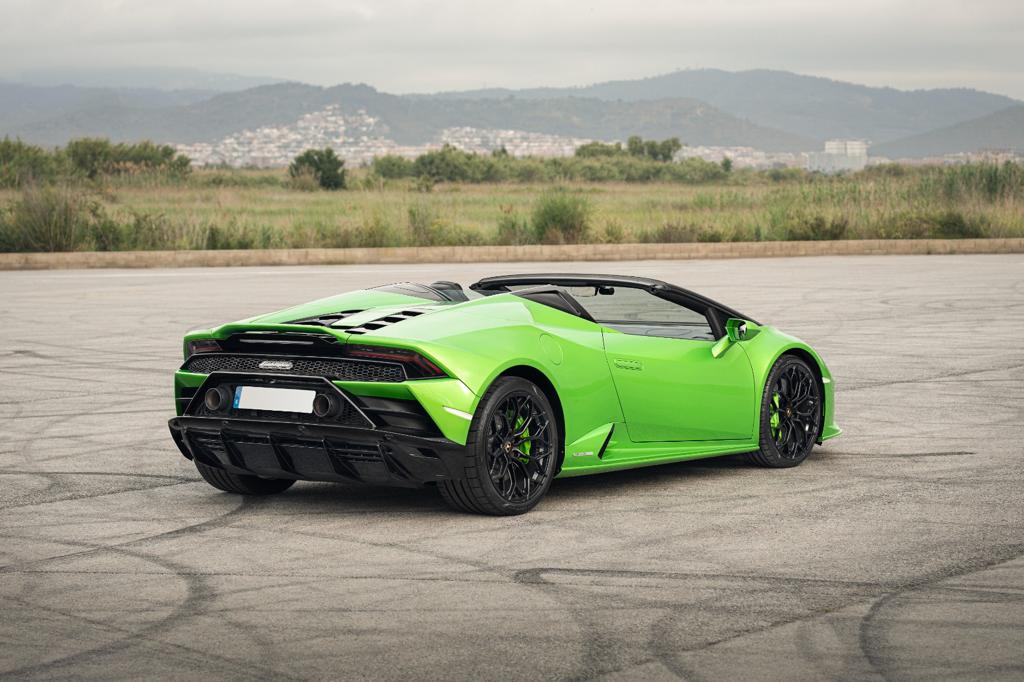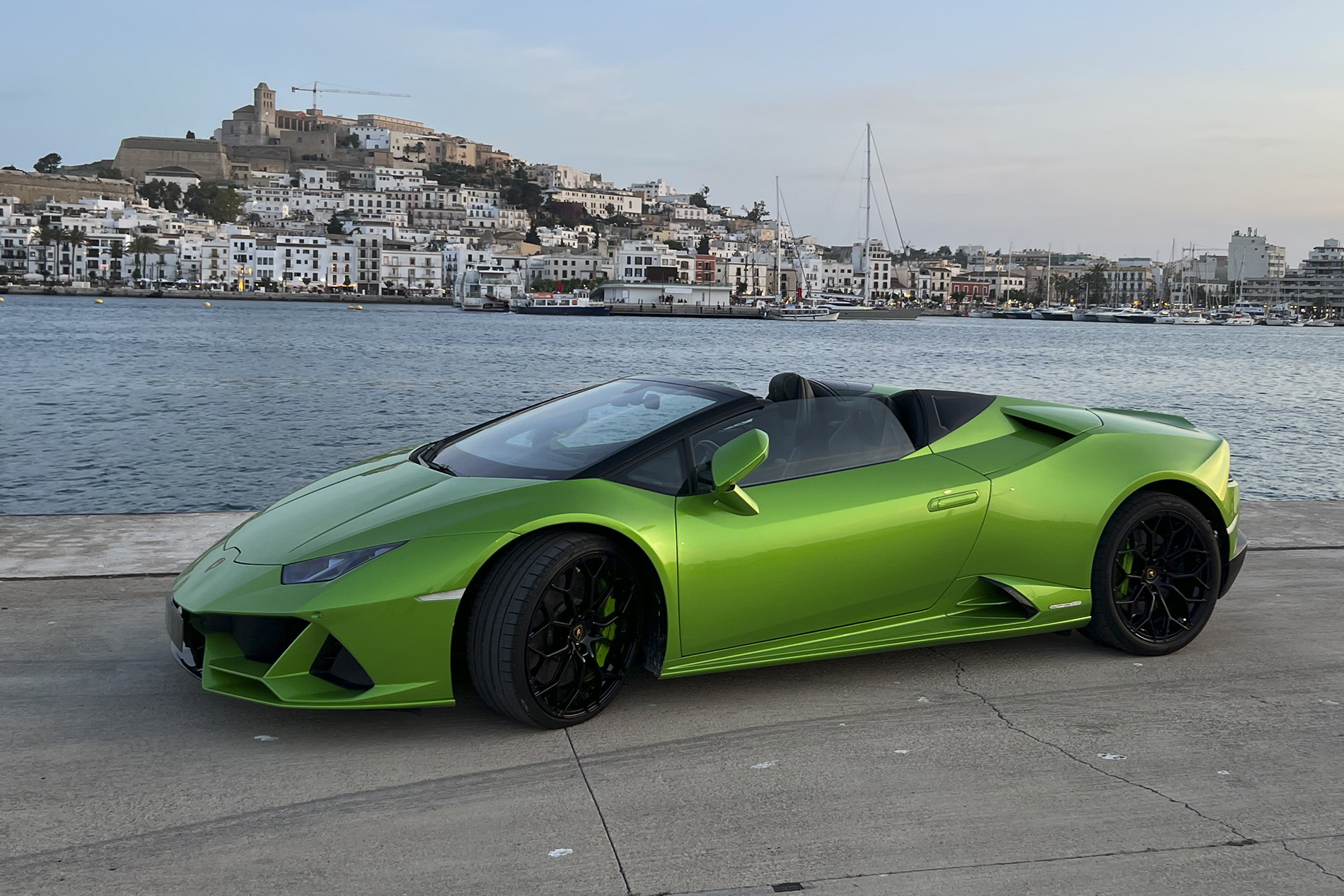 Delivery and collection of the rental vehicle anywhere in Spain.

Enjoy the rental to suit you: we adapt to your requests in the reservation process.

Reserve completely online: At Jan Cars we give you the option of reserving your luxury car completely online through the form that you will find on this page. The reservation will be confirmed within a maximum period of 24 hours through the email that you have provided us during the reservation process. In addition, we have offices in Barcelona, Mallorca, Marbella, Ibiza, and Madrid where you can call or go in person if you wish.