Description
The Rolls Royce Wraith is a luxury coupe manufactured in its new stage since 2013. It is one of the most luxurious vehicles in the world.
Request reservation
Nowadays, of all the vehicles that Rolls-Royce has, the most demanded one is its Wraith model. This luxury car is a coupe manufactured in 2013 and is characterized by having 563 HP which makes the vehicle go from 0 to 100 kilometers per hour in 4.6 seconds.
For all these reasons, if you want to rent the most in-demand Rolls-Royce luxury car, it is best to bet on the Wraith model.
Rolls-Royce Wraith: the most demanded car.
Reserve your Rolls Royce Wraith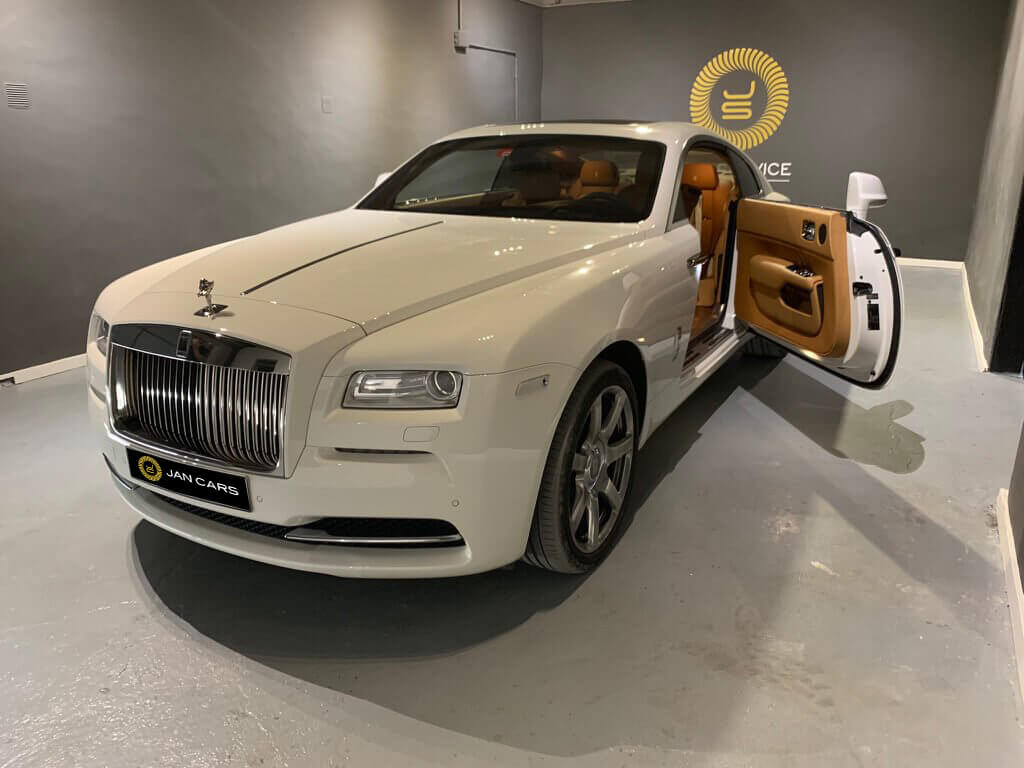 Delivery and collection of the rental vehicle anywhere in Spain.

Enjoy the rental to suit you: we adapt to your requests in the reservation process.

Reserve completely online: At Jan Cars we give you the option of reserving your luxury car completely online through the form that you will find on this page. The reservation will be confirmed within a maximum period of 24 hours through the email that you have provided us during the reservation process. In addition, we have offices in Barcelona, Mallorca, Marbella, Ibiza, and Madrid where you can call or go in person if you wish.